When working with a template, upon completion of the 'filling-out' process, you currently have these limited options: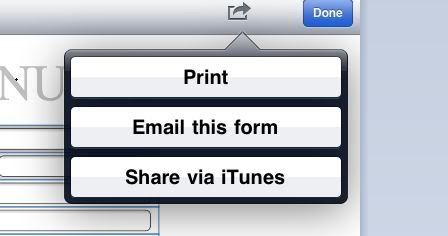 When working with files and attachments in the native iOS email application, you have the "Open In..." dialog available.
This feature allows my document to be opened and manipulated within all the document friendly applications.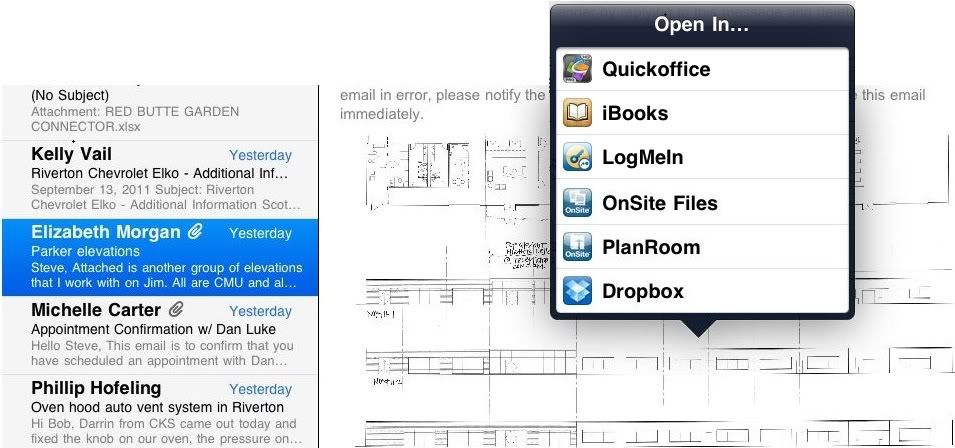 Any plans on implementing such a feature?
Also, the ability to access both the "Saved Forms" and the "Template" files via a http server would be amazing.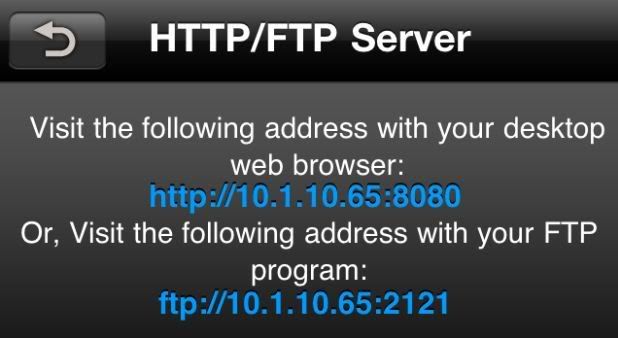 This feature is available on other apps such as AVPlayer and Quickoffice and makes transferring files to/from iPad/PC the bees knees. In Forms-2-Go HD it would make moving saved files to my PC and adding templates to my iPad a cinch.